Dear Patriots, The middle of the week brings an array of interesting stories. 1- Well, this is a mystery. Maybe our immunity is overall weaker? As always, we urge you to boost your immunity and stay healthy. (Detroit Free Press)  Flu rips through University of Michigan, bringing CDC to campus to investigate spread QUOTE:  Influenza is sweeping […]

Dear Patriots, We talk a lot about Covid-CCP and the many ways the virus has wormed it's way into all aspects of our lives. It is important to keep pointing out the draconian way the left, worldwide, is using the virus as an excuse to lock us in our homes and target unvaccinated people as less […]

Dear Patriots, To all of our veterans, past and present, we honor your many sacrifices for our country.  We are one day past Veteran's Day but we hold you all in great esteem year round.  Your service continues our ability to live as free people. We thank your families for making those sacrifices with you. As we […]

Dear Patriots, We are sharing news you may have missed over the weekend.  Events are moving quickly as many people are pushing back legally on the horrible Biden vaccine mandate. Please share this news with others. It is understandable that many people are not participating in any form of news. When they are exposed to good […]

Dear Patriots, For many months, we have implored you to be strong, get healthy, gather and share information, be involved, pray and hold fast. You have done so. And because you kept fighting and turned out to vote, we were able to watch an historic evening on November 3, 2021. It was made sweeter by the […]

Dear Patriots, Were you afraid to go to bed last night? Afraid that, when you woke up, mysterious ballots had appeared at 3am to give the elections to the Democrats? High turnout overcame the cheat. And believe it, there was cheating. We will let the dust settle and have much more about Election 2021 in […]

Dear Patriots, This article is a first hand description of the abuses, brutality and inhuman treatment American citizens are experiencing at the hands of the Justice Department and DC jail.  Many of the January 6 detainees merely walked into the Capitol. Defending the Republic is working to help expose these atrocities and free these political prisoners. Please […]

Dear Patriots, It is spooky how much good news you can find when you look! 1- The fight for fraud free elections is being waged in many states. (Just The News) County sheriff in Wisconsin reveals evidence of felony election law violations QUOTE: The sheriff of Racine County in Wisconsin, Christopher Schmaling, presented evidence Thursday of felony election […]

Dear Patriots, Elections still matter. Yes, they are full of fraud and cheating, but, even so, they matter. If you live in a state that is having any kind of election next week, regardless of your mistrust, go vote. When you don't vote because you are mad or depressed, the bad people win. We recently […]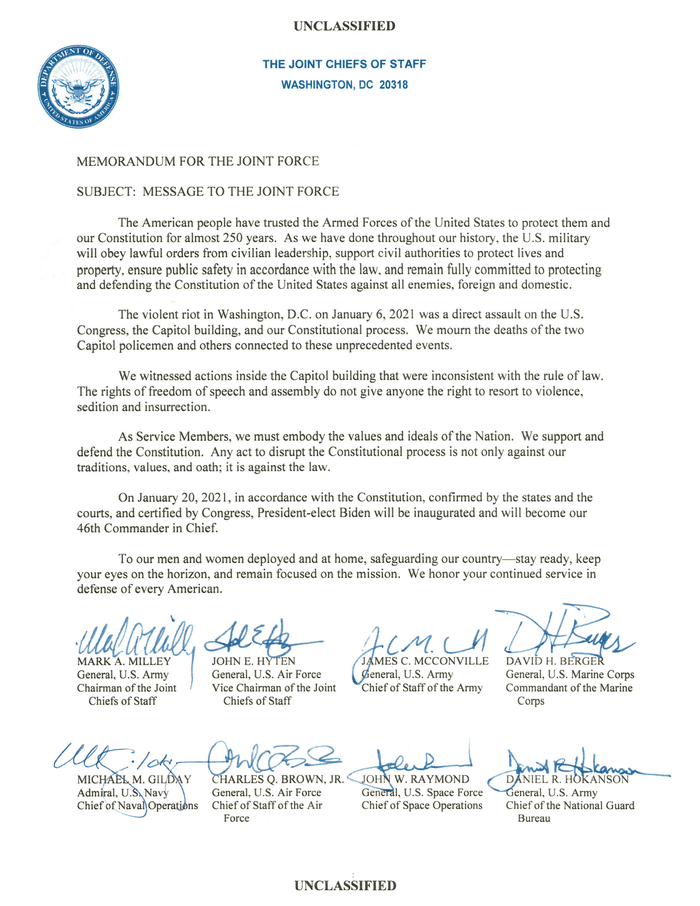 I will say this: based on the memorandum put forth by this group of traitors. They state that what took place in DC was a violation of our Constitution, however, THEY have allowed the most egregious violation in the history of our Country to take place and done NOTHING.
By allowing election interference which involved treason at the highest levels of our government, working along side foreign countries, to change the outcome of an election – OUR election – and put forth a government that is not FOR THE PEOPLE, BY THE PEOPLE – THEY have violated their oath to uphold the Constitution of the United States from enemies both foreign and domestic.
Now – IF THAT isn't a violation of our Constitution I don't know what is. It certainly isn't a bunch of Patriots standing up for ourselves in DC against a tyrannical government as that is EXACTLY what our forefathers told us we should do.
Know this, "IF" POTUS allows this and does not take action – WE THE PEOPLE must stand up immediately and take this Country back.
For God and Country.
MilSpec Ops Monkey
First Lady Melania Trump: Our Path Forward
Date 1/11/2021
Like all of you, I have reflected on the past year and how the invisible enemy, Covid-19, swept across our beautiful country. All Nations have experienced the loss of loved ones, economic pain, and the negative impacts of isolation.
As your First Lady, it has been inspiring to witness firsthand what the people of our great Nation will do for one another, especially when we are at our most vulnerable.
With nearly every experience I have had, I found myself carrying many individual's stories home with me in my heart.
Most recently, my heart goes out to: Air Force Veteran, Ashli Babbitt, Benjamin Philips, Kevin Greeson, Roseanne Boyland, and Capitol Police Officers, Brian Sicknick and Howard Liebengood. I pray for their families comfort and strength during this difficult time.
I am disappointed and disheartened with what happened last week. I find it shameful that surrounding these tragic events there has been salacious gossip, unwarranted personal attacks, and false misleading accusations on me – from people who are looking to be relevant and have an agenda. This time is solely about healing our country and its citizens. It should not be used for personal gain.
Our Nation must heal in a civil manner. Make no mistake about it, I absolutely condemn the violence that has occurred on our Nation's Capitol. Violence is never acceptable.
As an American, I am proud of our freedom to express our viewpoints without persecution. It is one of the paramount ideals which America is fundamentally built on. Many have made the ultimate sacrifice to protect that right. With that in mind, I would like to call on the citizens of this country to take a moment, pause, and look at things from all perspectives.
I implore people to stop the violence, never make assumptions based on the color of a person's skin or use differing political ideologies as a basis for aggression and viciousness. We must listen to one another, focus on what unites us, and rise above what divides us.
It is inspiring to see that so many have found a passion and enthusiasm in participating in an election, but we must not allow that passion to turn to violence. Our path forward is to come together, find our commonalities, and be the kind and strong people that I know we are.
Our country's strength and character have revealed themselves in the communities that have been impacted by natural disasters and throughout this terrible pandemic that has affected all of us. The common thread in all of these challenging situations is American's unwavering resolve to help one another. Your compassion has shown the true spirit of our country.
As I said over the summer, it is these defining moments that we will look back and tell our grandchildren that through empathy, strength, and determination, we were able to restore the promise of our future. Each of you are the backbone of this country. You are the people who continue to make the United States of America what it is, and who have the incredible responsibility of preparing our future generations to leave everything better than they found it.
It has been the honor of my lifetime to serve as your First Lady. I want to thank the millions of Americans who supported my husband and me over the past 4 years and shown the incredible impact of the American spirit. I am grateful to you all for letting me serve you on platforms which are dear to me.
Most importantly, I ask for healing, grace, understanding, and peace for our great Nation.
Every day let us remember that we are one Nation under God. God bless you all and God bless the United States of America.
Sincerely,
Melania Trump
The White House LogoFOR IMMEDIATE RELEASENovember 21, 2021ICYMI:Bloomberg: The U.S. Supply-Chain Crisis Is Already EasingAs we head into the holiday season, Bloomberg Opinion published a piece highlighting that, "the supply-chain crunch appears to have already peaked in the U.S." and "the worst may be over."According to Bloomberg columnist Brooke Sutherland, "evidence keeps piling up to […]

Facebook Bridge | Main Site was unable to receive or process the remote website's content! Error message: `Call to a member function children() on null` Query string: `action=display&bridge=Facebook&context=User&u=mikepence&media_type=all&limit=-1&format=Json` Version: `dev.2021-04-25` Press Return to check your input parameters Press F5 to retry Check if this issue was already reported on GitHub (give it a thumbs-up) Open […]

Facebook Bridge | Main Site was unable to receive or process the remote website's content! Error message: `Call to a member function children() on null` Query string: `action=display&bridge=Facebook&context=User&u=donaldtrump&media_type=all&limit=-1&format=Json` Version: `dev.2021-04-25` Press Return to check your input parameters Press F5 to retry Check if this issue was already reported on GitHub (give it a thumbs-up) Open […]

Facebook Bridge | Main Site was unable to receive or process the remote website's content! Error message: `Call to a member function children() on null` Query string: `action=display&bridge=Facebook&context=User&u=whitehouse&media_type=all&limit=-1&format=Json` Version: `dev.2021-04-25` Press Return to check your input parameters Press F5 to retry Check if this issue was already reported on GitHub (give it a thumbs-up) Open […]

The White House LogoFOR IMMEDIATE RELEASENovember 21, 2021WEEK AHEAD GUIDANCE FORTHE WEEK OF NOVEMBER 22, 2021 – NOVEMBER 26, 2021Monday, November 22, 2021The President and the First Lady will travel to Fort Bragg, North Carolina to celebrate Friendsgiving with service members and military families as part of the Joining Forces initiative.Tuesday, November 23, 2021The President […]